20 Cheap Business Ideas to Start in 2021
Are there really cheap business ideas out there?
2021 started off as a difficult year, to say the least. Throughout most of 2020, many were furloughed or lost their jobs altogether, all because of the COVID-19 pandemic. Moreover, several business (200.000 throughout the US) were closed in 2020 due to Covid. But we believe that hardship brings opportunity. So, if a traditional full-time job is no longer an option for you right now, it might be the right time for you to start your own business. If your budget is limited or close to zero, check out our guide with 20 cheap business ideas to start this year.
Each of these options requires low start-up investments. Additionally, they are all based on skills you most likely already have, so they don't necessarily require formal training in the field to get started. This is why you won't see ideas like "accounting firm" or "dentist office".
We classified the options into two categories: cheap business ideas to start purely online and cheap business ideas that involve a more significant physical presence.
Cheap business ideas to start purely online
Virtual assistant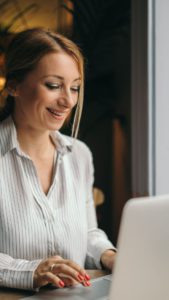 If you are a very organized and disciplined professional and you like performing administrative tasks and multitasking, then a virtual assistant business is for you. A virtual assistant does what a regular assistant or secretary would do, the only difference being that you would work remotely, from the comfort of your own home. Common tasks performed as a virtual assistant are: taking and making phone calls, setting up appointments, making travel arrangements, data entry, basic customer service.
Depending on your skillset, you could add further offerings to your mix: accounting/bookkeeping, presentations, social media management, ecommerce management, or research.
As a virtual assistant, you might earn anywhere from $12 to $70 an hour. Your total income will depend on your skillset and on the amount of clients you can find and serve. To find clients, you can try platforms like FlexJobs, Upwork, or Fiverr.
Online courses
The principle of online courses is simple. Take something you're really good at and teach it to other people. Do it online, so you don't even have to leave your house. There are two ways to offer online courses:
Real-time courses, like live webinars: in this case you and your students will be present on the platform at the same time and you will be speaking to them live. The advantage of this method is that your students can ask you questions and there is a higher level of interaction. The platform you use can be as simple as a Zoom meeting or as complex as Thinkific or Teachable, which offer complete course business solutions.
Pre-recorded courses: in this case your students will purchase access to a pre-recorded lecture or how-to video. This is a great way to create a low-effort stream of income, because you only record your classes once and people can purchase them over and over again. You can sell your courses on, Udemy or Skillshare.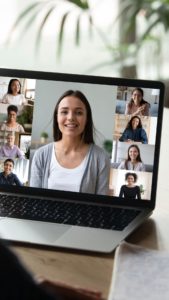 A successful online course business will, of course, consist of a combination of live and pre-recorded courses, to which you can add downloadable written materials, notes, guides, e-books, etc.
If you like teaching but the idea of creating a full-blown course seems daunting, you can start by offering one-on-one online tutoring and expand from there.
The array of topics and skills you can teach truly is endless, and it can range from languages to graphic design to sewing, gardening, event planning and more.
Digital marketing
You don't necessarily need to have a traditional marketing degree to do digital marketing. The tools and technologies that are used in this field are ever changing and ever evolving. This is why you will be surprised by the amount of self-taught-ness most of the specialists in the field have to show for themselves. But there are some things that all good digital marketers have in common: strategic thinking, business acumen, a knowledge of customer behavior, and adaptability to new trends, tools and technologies.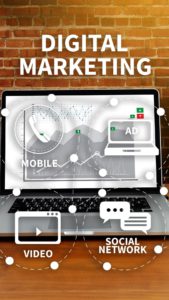 Digital marketing includes a lot of sub-fields: social media management, PPC ad buying, SEO, copywriting, graphic design, content management, web and app development, email marketing, strategy, digital PR, etc. You cannot be an absolute expert in all of them. But if you are extremely good at least at one of them, you can easily turn it into a business by offering your services to companies. Before you start, make sure you have a portfolio in place. This may range from a few websites and/or blogs to social media pages you create and grow yourself. If you specialize in copywriting or graphic design your portfolio will include writing samples or visuals.
You are at an advantage if you previously worked in a position pertaining to digital marketing because you can easily include recommendations from past employers in your portfolio.
To get your services out there, aside from your own website and social media channels, you can market them on platforms like Upwork, Fiverr and the newer and more selective MarketerHire.
As your business evolves, you can turn your freelancing gig into a full-blown digital agency, hire specialists and expand your range of services.
Freelance writer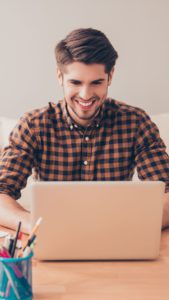 Freelance writing is such a vast field that we would need a separate article to cover this type of business alone. And for each type of freelance writing you will need additional skills on top of being a good writer. Some examples of freelance writing include:
Journalism – when you write articles for print or online newspapers or magazines
Content writing – when you write website pages, social media posts, blog posts for companies and brands (this also pertains to digital marketing)
Copywriting – when you write headlines, slogans, ad copy (both for on and offline ads), commercial scripts, packaging copy etc
Blogging – when you write on your own blog and turn it into a business, capitalizing on ad revenue and sponsored posts
Technical writing – when you write manuals and papers targeted to other experts in a particular field like engineering, medicine, or computer science
Ghost writing – when you write any type of content that will have someone else's name on it. This can range from blog posts to whole books
Fiction writing – when you write novels, short stories, poetry etc
Influencer
We think online influencers are here to stay. What seemed like just another fad in 2015 is a billion-dollar industry in 2021. The principle of influencer marketing is simple. An individual builds an audience of followers on one or more digital platforms (Facebook, Instagram, YouTube, TikTok, Twitter, etc). Brands pay to get their products/services in front of that audience. This can be done through:
ads placed on videos (like on YouTube and, more recently, Facebook)
sponsored posts (this works on YouTube and on all social media platforms)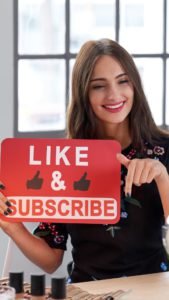 Years ago, brands preferred to work with influencers who had a large following (in the hundreds of thousands or even millions). But nowadays even someone with a few thousand engaged Instagram followers or YouTube subscribers can earn a modest living from a combination of brand sponsorships and ads. The key word here is "engaged". This means that your followers need to be genuinely interested in your content and recommendations and engage with your page/channel on a regular basis.
You can still achieve success as an influencer in 2021 by creating niche content on topics that you're both passionate about and good at. Your content can be educational, inspirational, or entertaining, or a combination of the three. And now more than ever, your authenticity and personality will help you stand out from the crowd, in what seems like a saturated market (but isn't).
An influencer's earnings can range anywhere from $100 per sponsored post or video for a microinfluencer, to $1 million per post for someone with a few million followers. You can also supplement your earnings by adding personalized merchandise and paid membership channels like Patreon. And your investment will be minimal: you can start with things you already have, like a smartphone or camera, and a basic lighting set.
Etsy shop
Etsy is an online marketplace that started off as a platform for selling handmade or vintage items and craft supplies. But nowadays you can sell almost anything on Etsy. In fact it's easier to say what you can't sell on the platform. They have a list of prohibited items that you cannot sell. As for services, most are prohibited and only services that produce a tangible outcome are allowed.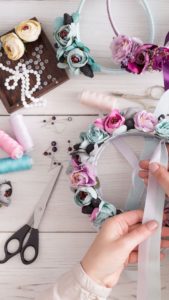 If you are skilled at pretty much any craft or art (from sewing to painting, from graphic design to woodworking, baking or jewelry making) Etsy is a good platform to set up shop. If you only design the products, and you have another individual or company manufacture them, you can still sell them on Etsy, as long as the manufacturing partner is listed and approved by Etsy.
Etsy offers you access to a customer base of about 35 million people, has its own search engine and ads system, and is not expensive to use. They charge a listing fee of $0.2 per listing, and a transaction fee of 5% per sale. Additionally, they will charge you advertising fees if you decide to use Etsy Ads to promote your products.
However, keep in mind that you should never put all your eggs in one basket. You should still have a standalone online shop for your products and consider bringing other platforms like Amazon Handmade into the mix.
Stock photographer/videographer
With most type of in-person events dwindling in the last year, photography as a business clearly had to suffer. So whether you're a formally trained or self-taught photographer or videographer, you probably saw a drastic decrease in income from weddings, proms, conferences and the like. On the other hand, online content creation, publishing and advertising have boomed in the months following the onset of the COVID-19 pandemic. And so has the demand for quality photos and videos.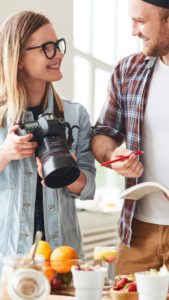 Stock photography and videography are not new concepts. Instead of preparing a photoshoot or video shoot for an advertisement or article, a company or editorial content producer uses readily available photos and footage that fit the theme and story that needs to be told. These photos and videos are available on stock image banks like Getty Images, Shutterstock, Adobe Stock, etc. Most of them use the "royalty free" model, which means that the same photo or video can be downloaded and used an endless number of times by different users, and the photographer/videographer is paid a certain amount per number of times the item was downloaded.
Making money as a stock photographer/videographer is not easy, nor is it fast. It greatly depends on you:
Understanding and applying the requirements of image banks
Studying the market and identifying topics and themes that are currently in demand
Using the right keywords to make your photos and videos easy to find
Uploading a great amount of high-quality photos or videos that you specifically shot for this purpose
In addition to photos and videos, these platforms accept other types of content such as vectors, icons, illustrations, and even music. So they could become a source of income for graphic designers and musicians as well.
Dropshipping
Although it has been a popular online business idea in recent years, dropshipping is not our favorite. Yet we are mentioning it, because there is still money to be made from it in 2021. The initial investment is minimal. You basically sell products that you don't actually stock yourself. Instead, when you receive an order for a product, you purchase it from your supplier, and your supplier ships it directly to the end user. The most commonly used platforms for this type of business are Shopify and Amazon.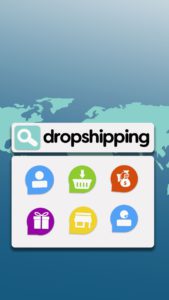 However, you need a lot of skills to run a profitable dropshipping business. First, you have to be able to identify trending products to sell. The hard part here is identifying the ones that are not yet sold by dozens of other shops. Second, you need to set up your prices in such a way as to cover your advertising and operational costs and a profit margin, while staying competitive. As a certain product becomes more popular, competitors will drop prices and you will find yourself in a price war. Larger, more established sellers can afford to drop prices while still staying profitable with huge volumes and small profit margins. You might not afford this. And last, you will need to be able to advertise your shop efficiently and might not afford to hire an agency for this, so digital marketing skills will be key.
The good news is that you can learn these skills by yourself, and if you have a good sense of business and a lot of determination, you will succeed. Just don't jump into this business thinking it will be a "get rich quick" scheme.
Print on Demand
Print on demand is another popular type of online business that involves physical products. In this business model, you create custom designs (prints) that are placed on common, everyday products like hoodies, t-shirts, mugs, phone cases, wall art, etc. The twist is that a third-party supplier stocks the products, prints and ship them to the final customer only after they are ordered. This way, like with dropshipping, you don't have to deal with storing the products, risking money in inventory, or having to fulfill orders.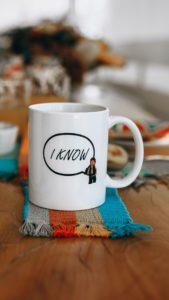 This business works well if you are more on the creative side and can come up with interesting designs that sell. It also works for people that already have an audience and a personal brand. Again, don't expect to have huge profit margins. Because products are not purchased in bulk, the unit cost will be higher and your profit margin will be quite low to allow for an affordable retail price.
If you want to start a print on demand business, the most common way to do it is with platforms like Printful or Printify that take care of the entire product and shipping part and bring your designs to life.
Translation
Opening a translation business requires advanced, fluent knowledge of a language other than your mother tongue. And while a degree in said foreign language is not absolutely necessary, it will certainly give you a competitive advantage. If you want to take your credentials further, becoming a certified translator it is a good idea. In this case you will have to pass a certification exam like the one offered by the American Translators Association.
There are a lot of fields that need translation services, and in our current global economy one of them is localization of websites and marketing materials. You can fid such translation gigs by putting yourself out there on platforms like Upwork or Fiverr. Of course, you will also need a simple website to present yourself online as a brand and list your credentials and experience.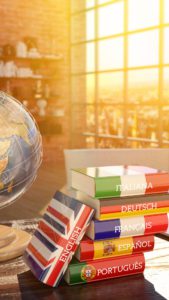 With time, as your list of clients grows, you can open a translation agency and hire employees or freelancers and expand the range of languages you offer.
We like this business idea because the initial investment is close to zero, and rates are not bad either. The average rate of a translator in the US is around $19 per hour, while certified translators can earn as much as $66 per hour. Besides, here in Texas there's always going to be a need for translations back and forth between English and Spanish!
Cheap business ideas with a physical presence
Pet sitter/walker
If you're a pet lover, you should definitely consider opening a pet sitting/walking business. Again, startup costs are close to zero. You basically only need to pay for your business registration fee (LLC or DBA), business insurance, business license (not all states require it, Texas doesn't) and a few basic tools like poop bags or spare leashes and bowls. Furthermore, you will need a basic website (do-able for up to $50) and marketing materials like business cards.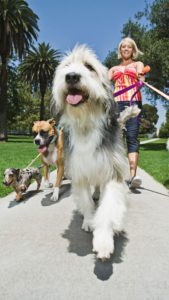 If you want to have an edge in this business and earn your clients' trust, it is a great idea to attend a Pet First Aid class. You can take it in person or online on sites like PetProHero.
The money you will make will vary based on your experience and the type of service you offer (sitting is charged differently than walking). For pet sitting, rates start at $25 per half an hour and go up to around $85 per overnight stay. For walking, rates start at $17 per 15 minutes.
Cleaning business
If you're passionate about cleaning and want to turn it into a business, you can do so with little investment. First, you need to cover the basic cost of setting up your business entity (business license, insurance, bond, bank account etc.). Second, you will need to buy tools and supplies: sponges, disinfectant, other cleaning substances for various surfaces, paper towels, rags, mops, and a vacuum cleaner. Your total cost of supplies would be somewhere around $500.
Even if a cleaning business is not an online service, you should still invest in creating a basic website and create an online presence in your area by signing up to Google My Business and creating a local Facebook Page. On these, you can gather reviews from clients and become easy to find for potential customers looking for services like yours locally. Don't forget to print some business cards and offer them to friends, acquaintances and local businesses to get the word out there.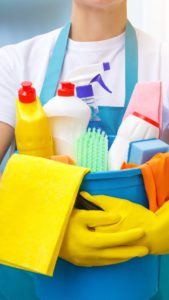 In the beginning, your cleaning business can be a one-man show and it can gradually grow by employing other people. As a one-man show, you won't become a millionaire in one year, but it's the type of service that people and companies will always need. Your earnings can start at $30000 (pre-tax and pre-expenses) per year going solo and reach up to $1 million for a company with a large team of cleaners. Hourly rates for professional cleaning start at $25.
Mobile car wash
A mobile car wash is another cheap business idea that takes little effort to start and pays off if you're dedicated to making it grow. Your initial setup cost will be small, yet higher than the one of a cleaning business. In addition to cleaning products, wipes, brushes, buckets and vacuums, you will need a water supply tank and pump, a portable generator, and a vehicle big enough to carry all these things. In most cases you can make it with an SUV (or even with a large sedan if you do waterless car wash). Keep in mind, most states won't allow you to dump water so if you do use water for the mobile car wash you also need a water reclamation system.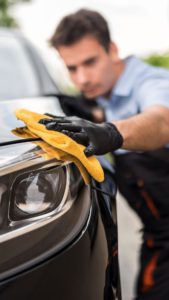 In terms of income, you can expect to make from $28000 to $75000 a year, depending on the array of services you offer and the amount of clients you find.
What about marketing? A combination of word of mouth, referrals, branding your car, and having a local online presence will be your best bets. Make sure you hone your car wash skills before you embark in this business. There is nothing worse for your reputation than an angry client whose car you scratched! And speaking of this, mobile car washes are one type of business for which we absolutely recommend getting general liability commercial insurance.
Lawn mowing
If you love being outdoors and working with your hand, then a lawn mowing business may be for you. In business, you will not only be mowing lawns but you could also offer services such as leaf-blowing, edging, seasonal cleanup, or planting new lawn. Depending on the complexity of the service, your startup budget and earnings will vary. You can start with minimal equipment like a used commercial grade lawn mower that you can get for about $1700. Then you can add handheld equipment like a backpack leaf blower, an edger, a string trimmer. Lawn mowing is one of our favorite cheap business ideas because you can invest in equipment as you go.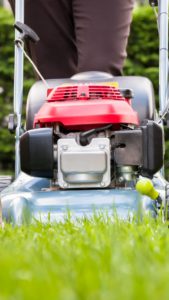 As for your income potential, it depends on how fast you can find clients, and how fast and how much you are able to work. It is quite the opposite of "passive income" since you need to physically be in the field and do the job. In your first year, you can earn anywhere between $5000 and $50000. Rates for basic lawn mowing start at $30 per visit.
Your marketing will rely on word of mouth a lot. But that doesn't mean that you shouldn't have an online presence. On the contrary: a basic website, Facebook/Instagram page, and a Google My Business to be able to be found on Google Maps are mandatory.
Pest control
Killing bugs may have not been your lifelong dream. But what if we told you that it's one of the most profitable ideas out there? And here in Texas, we are constantly battling all kinds of bugs. We have everything, from cockroaches to ants, termites, mosquitoes, fleas and bed bugs. So, there will always be a need for pest control services.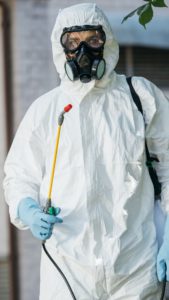 You have a lot of options when it comes to how to structure your pest control business. And if you choose to offer your services to companies in addition to households, your earning potential is even higher.
The initial investment can be as high or as low as you afford it to be. Apart from the usual cost of the mandatory business license, you will pay for insurance and the equipment and supplies. You should expect to pay about $200 for a single gallon foamer. A single-gallon sprayer costs around $250, and you'll pay around $100 for a respirator.
What about your earning potential? As a solopreneur in this business you can expect to make around $50000 in profits in the first two years. Your profitability will highly depend on the number and quality of clients you can secure. So, yet again, marketing is key. Especially since you will compete against established businesses and big brand franchises.
Ride sharing
Do you love driving and meeting new people? Do you own a presentable car? If yes, then ride sharing might be for you. Startup costs are, again, minimal, but be careful, depending on your state, overhead costs like gas and insurance will vary. Since your personal auto insurance might not cover you when driving for rideshare, you might need to get supplemental commercial auto insurance. Alternatively, Uber offers an insurance program but you should check with your agent to see how this would work in tandem with your current auto insurance policy.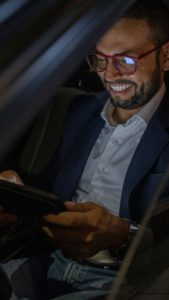 As for your earning potential, it will greatly depend on your location. In Texas for example, there is still a lot of potential because there simply aren't enough Uber and Lyft drivers. Have you tried finding an Uber in Houston at peak times? Waiting time can be as long as 20 minutes and that says it all.
Your best bet in order to maximize earnings will be to treat it like an actual business. You need to put full time hours into it. Also, you should not limit yourself to being on just one service. You can be an Uber and Lyft driver at the same time. Moreover, you can add services like Uber Eats (food delivery) to the mix.
The advantage of this type of business is that you don't have to do marketing at all. Just turn on your app and follow these simple tips:
make sure to be in your approved service area (better if closer to the city center)
opt in for all trips
turn off the destination filter
Tailoring and alterations
If you have some good sewing skills but no budget to produce a clothing line, start a tailoring and alterations business. Depending on the services you want to offer, there are a few skills you should master. But you don't need to be a full-blown designer or dressmaker. Tailoring services can include anything from hemming pants or skirts, to tightening dresses or changing zippers to pants or jackets. You can expand your range of services as you learn new skills.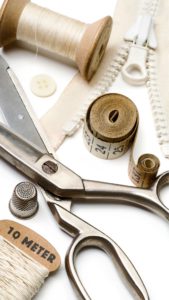 You can start a tailoring business from your own home with a minimal investment. A used industrial sewing machine can be safely operated from home and costs around $500-$600. In addition, you will need threads and sewing supplies like tape, chalk, pins, needles, zippers, buttons etc. You don't need to stock up on a lot of supplies. The necessary items will most likely vary for each alteration order.
Bridal alterations is traditionally a very lucrative niche in the tailoring business. So, if you can master fine sewing skills, you can add this service to the mix when weddings pick-up again.
As for your earning potential, again, it will depend on the type of service you offer. You're not going to get rich hemming pants, at $15 per hem. But if you go into bridal, you can make up to $250 per project. Your yearly income will depend on how many clients you can find. There really isn't a general rule, and again, marketing will be key.
Food truck
Were you in the restaurant business pre-COVID and are looking to relaunch in a more cost-effective way? Are you passionate about cooking but don't have the funds to open a restaurant? If any of these apply to you, you should consider starting a food truck business. Products most commonly sold by food trucks are burgers, hot dogs, pizza, grilled cheese, smoothies, and ice cream.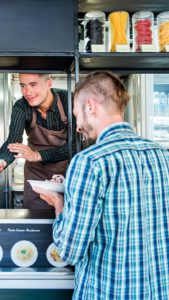 A food truck business is not as cheap to start as the ones we listed above. But it's still considerably cheaper than opening a restaurant or café. The initial investment for a food truck business starts at $28000. Your gross revenue can be anywhere between $5000 and $50000 a month.
Keep in mind though, profit margins for food are not high. After you consider all costs, the average profit margin for a food truck is somewhere at 7-8%. Operating the business is not easy either. You have to be very good at estimating inventory quantities and sales volumes to avoid waste. You have to obtain a series of permits because food is a very regulated industry. And you have to market your brand efficiently because it's a very competitive sector.
Baking
If baking is your thing we have good news. It's one of the cheap business ideas out there. Most states let you sell baked goods that you prepared in your home kitchen, without a special permit or license. In Texas for example, you only need to get a food handler card after completing a food handler's course. The cost is only $20 for the online version of the course. There is a twist though. Under this regulation you are only allowed to sell up to $50000 worth of home baked goods a year. Additionally, you can only sell to consumers. If you go above this threshold, or if you want to sell to other businesses like bars or cafes, other more complex regulations will apply.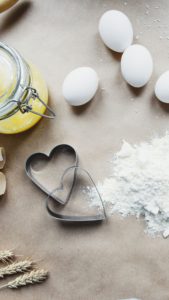 The startup cost is not high, as you will use equipment you already own in your kitchen. Additionally, you can minimize ingredient inventory by only baking products to order. You will need some ingredients in the beginning, because you will need to bake samples and photograph them for your advertising.
Speaking of advertising, it's a key component because your business will not have a shop front. So, leverage word of mouth and online marketing to create awareness for your brand and generate sales.
Personal chef
As a personal chef, you will plan and prepare weekly or daily meals for your private clients. Needless to say, this business requires strong cooking skills and a solid knowledge of nutrition and special diets. A course will help, but there is no need for a degree.
Before you start coking for clients, it is essential to develop a range of tried and trusted recipes to include in your menu. Practice on friends and family and only offer a certain dish to clients once you perfected it.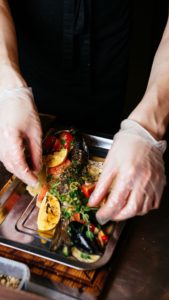 We like the personal chef idea because the initial investment is minimal. It mostly has to do with the admin costs:
registering as a business (we recommend an LLC instead of a sole proprietorship)
getting a business license (required in many states)
purchasing business insurance.
Other than that, you will likely already own the needed kitchen tools and can buy more as needs arise. You should also consider marketing costs. You will need a website, a social media presence and digital advertising on platforms like Google to make your brand known.
Your earnings will highly depend on the amount and quality of clients you manage to secure. Hourly rates for personal chefs start at $30. Moreover, you can expect to make up to $77000 per year, before tax.
To conclude: which are the best cheap business ideas to start this year?
As we saw above, no business idea is perfect and each of them will have its drawbacks. We selected the ones that we believe have potential even in these hard times. Not all businesses are for everyone. The type of business you will be successful at highly depends on your experience, skills, and willingness to work hard to achieve your goal. But the satisfaction of being able to work for yourself will be priceless.
No matter the type of business you choose, and especially since you don't have a lot of money to put into it, we strongly recommend that you purchase business insurance, at least in the form of commercial general liability. With commercial general liability, for a few tens of dollars a month, you can be at peace that your precious little investment will not have gone to waste, should you face complaints or trials from angry customers or third parties. Remember, when you are that small of a business, without insurance, even a tiny mistake could cost you your whole business.