Homeowners Insurance For First Time Home Buyers: The Ultimate Guide
Home Insurance

May 25, 2021
If you are about to buy your first home, you probably know by now that you will need homeowners insurance. Homeowners insurance for first time buyers works the same as for more seasoned buyers. But you might not be yet familiar with the best steps to take when purchasing it.
In this article you will find out all you need to know about shopping for your first homeowners insurance policy and how to get the most for what you pay.
Homeowners insurance for first time home buyers: what it covers
In short, homeowners insurance is a type of insurance that protects your home, the people in it, and other people when they are in your home.
The types of coverage related to your home are:
Dwelling coverage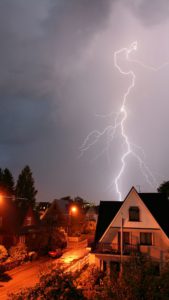 Dwelling coverage pays for damage to the house itself. There are several types of damage that are paid for under this coverage. Some examples are:
fire/smoke
lightning
explosion
vandalism
theft
damage caused by the weight of snow, sleet or ice
falling objects
damage from an aircraft
damage from a motor vehicle.
Some types of damage like earthquakes, floods or wind are most likely excluded from this type of coverage. You will most likely need to purchase coverage for those types of events separately.
Personal belongings coverage
This type of coverage pays for fixing or replacing the contents of your home if they are damaged by the above-mentioned hazards. Some examples include your furniture, kitchenware, electronics. Some items may be excluded from this coverage.
Liability coverage
This coverage pays for medical bills and property damage when other people are harmed on the premises of your house or by members of your household. Some examples would be if your kid throws a ball in the neighbor's window or your dog bites someone.
Medical payments to others
This coverage helps pay for small injuries if someone gets hurt on your property.
Additional living expenses coverage
When your house is damaged you may need to go live somewhere else while your house is being repaired. This type of coverage pays for your living expenses during that period of time.
What is a deductible for homeowners insurance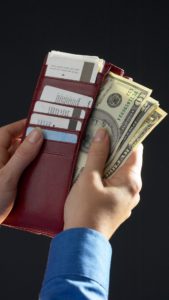 Like in case of auto insurance, homeowners insurance too has a deductible. The deductible is the amount of money you have to pay out of pocket before your insurance company starts paying after a claim. Let's say your house was damaged by fire. The damage was evaluated at $5000, and your homeowners insurance policy has a $1500 deductible. You will have to pay part of the repairs ($1500) yourself, and the insurance company will pay $3500.
Additionally, not all home insurance policies have deductibles that are a set dollar amount. In some cases, the deductible could be a percentage of your policy's dwelling coverage. In some cases, your policy could include a split deductible. This means that for some types of damage, the deductible will be a set dollar amount, while for others, like wind damage, the deductible may be calculated as a percentage.
How much coverage is enough coverage
When purchasing homeowners' insurance for the first time, make sure you check the limits on your personal property and liability coverage. If you possess valuable items like art and jewelry, you may find that the standard policy you are offered doesn't cover their entire value. In this case, you should get extra coverage to fully protect them. Moreover, be aware that without the right level of coverage, your home could be at risk of legal liability claims without the right level of liability coverage. Most home insurance policies cap liability coverage at $500.000 but you can purchase extra coverage by getting an umbrella policy that could cover up to $5 million in damage.
Homeowners insurance for first time home buyers: how it works
Is homeowners' insurance legally mandatory?
Homeowners insurance is not mandatory in any of the 50 states. However, if you are purchasing your home with a mortgage, your lender will require you to have homeowners' insurance, otherwise they will not approve the mortgage. And on the other hand, you should have homeowners insurance even if you don't have a mortgage, because
How does homeowners' insurance work with a mortgage?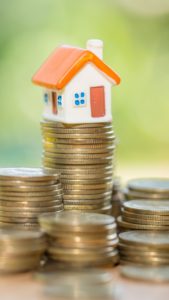 Your lender will require you to have homeowners' insurance before they approve the mortgage, otherwise the closing on the house cannot be done. Moreover, some lenders require you to have proof of homeowners' insurance as early as 3 to 15 days before the closing date. Why does this happen? Because for the bank, your home is an investment and it needs to be protected. On the other hand, your home is the asset that the bank uses as a warranty for your mortgage loan repayment.
For these reasons, homeowners' insurance is often rolled into an escrow account, together with your property taxes. This is almost guaranteed to happen if you put less than a 20% down payment on your house. If you put more than 20% down payment, you may be allowed to lump your homeowners' insurance and property taxes into your mortgage payment.
If you don't want to have to use an escrow account, you can find lenders that let you waive this, but you may either be charged a higher interest rate or required to pay the annual homeowners insurance premiums upfront.
Last but not least, your bank may require you to pay the first term of your homeowners insurance at the time of closing. If you don't have an escrow account, you may have to pay the premium for the entire first year of your homeowners insurance at the time of closing.
Homeowners insurance vs mortgage insurance
You may think these terms are synonyms, when in fact they are two completely different insurance products. The difference is in what each type of insurance protects. Homeowners insurance protects the home itself (and you) from financially devastating losses in case of damage like fire, lightning, frozen and burst pipes etc. On the other hand, mortgage insurance protects the lender (the bank that gave you the mortgage) against the risk of you not paying the mortgage. All lenders will ask you to get homeowners insurance. A lender will only ask you to get mortgage insurance if your down payment is less than 20% of the house purchase price.
Homeowners insurance for first time home buyers: how to get the best rates
Shop around using an independent insurance agency
Your lender might recommend an insurance company they work with. Don't settle for that, make sure you prospect the insurance market to know what's out there. Since this is your first time dealing with homeowners insurance, you will be better off working with an independent insurance agency. An independent insurance agency (like us!) will have access to quotes from a multitude of insurance companies. You will receive unbiased advice and be offered real savings. An independent agent will also know what types of coverage are better suited for your situation.
Start shopping early
Start shopping for homeowners insurance as soon as you know what home you are going to buy. That is, as soon as you made the offer and it was accepted. Waiting until last minute would put you in the position to make rushed decisions. As a result, you would miss out on potential savings.
Bundle your homeowners and auto insurance policies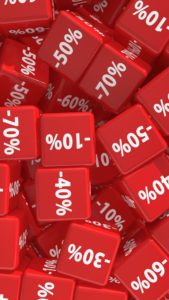 Most insurance companies offer serious discounts if you insure both your home and your car with them. So talk about this with your agent. Consider switching your auto policy to the insurer that offers the most convenient bundle for your situation.
Insure your home at replacement value
As a first-time home buyer, you may be tempted to think that your homeowners' insurance should cover the purchase value of your home. If you purchase this exact amount of coverage, you may end up overinsured (and overpaying). This is because the purchase value of your home also includes the value of the land. If the home is damaged or destroyed, the land will still be there, so the cost to repair/rebuild your home will likely be lower than the total purchase value of your home. For this reason, you should insure your home at replacement value: the amount that would be necessary to rebuild your home from scratch tomorrow, on the same land.
Conclusion
As a first-time home buyer, dealing with homeowners' insurance may be daunting. But the way it works is not that complicated. If you do your research ahead of time, and if you have a good insurance agent by your side, you are set for success.
Have further questions about homeowners insurance for first time home buyers? Drop us a line in the comments or leave us a message! We would be glad to guide you through the process!