10 Ways to Be Frugal During Summer
At Argo, we're all about helping you save money and achieve financial independence. Being frugal is a big part of it. And we have good news: summer is a great time to be frugal! So, if you're wondering what are some ways to be frugal during summer, this is the post for you.
Use your air conditioner only when needed
This one is a no-brainer, but it's also one of the biggest money savers and people often ignore it. Admit it, how many times did you have your AC on just out of habit, and just "because it's summer"?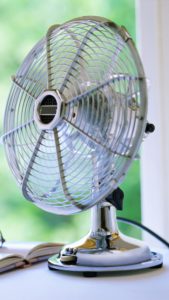 Of course, this doesn't mean you have to suffer. And if you happen to be Texan, like us, you know that summer heat becomes unbearable more often than in other parts of the country. Sometimes AC is simply a necessity around here. But on some days and nights you could try alternatives.
For example, on cooler evenings, you could try keeping windows on opposite sides of your home open. At the same time, keep a fan near one of the windows. This fan will pull in cool evening air, while pushing out the warmer air that has accumulated in your house during the day.
Another way to save up on air conditioning costs is to replace your air conditioner filters. Clogged filters make the air conditioner consume more electricity.
Dry your laundry outside
This might not work in apartment complexes, but it will work if you have a house with a back yard. Dryers are big electricity eaters, and the summer heat will dry your clothes in just a few hours. Plus, they will smell fresh after being in the sun!
If you don't have a back yard to dry your clothes, there are still alternatives. You could partially dry them with the dryer on a lower temperature, and air dry them in a room for the rest of the day.
Go raw or cook outside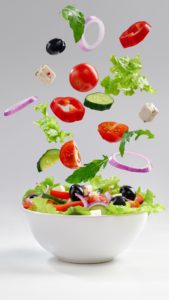 Lots of fruits and vegetables are in season during summer months, so this is your chance to save up on healthy food. As much as possible, replace heavy cooked meals with raw recipes. Salads don't have to be boring and you can add a variety of cheeses, nuts and seeds, and canned beans to make them more filling. The possibilities truly are endless.
If you're a meat lover and you do need to cook (and have a back yard), use your grill instead of your stove or oven. You'll spend in coal but you'll save more in electricity you would have otherwise used to cool your house after cooking.
Grow a garden
Sure, this is something you should have started preparing for months ago. And if you did, you're already reaping the benefits: fresh veggies and herbs. But if you didn't, the last month of summer is the time to get ready for next year. Keep an eye on discounts for gardening tools, which usually happen around this time. Also research what veggies and herbs can be grown all year round. And remember, some can even be grown in pots so not having a back yard is no excuse: you can have a mini-garden on your patio, balcony and even by a window.
Switch the gym for long evening walks or runs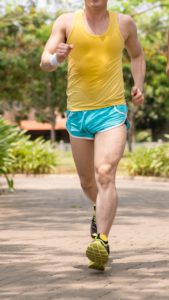 Evenings are longer in summer. So, if that gym membership is weighing down your wallet too much, take advantage of the outdoors and take long evening walks or even runs.
Or, if you're lazy or the park is too far away, you can simply do yoga or stretching in your back yard.
Use the extra hours of light to make more money
No matter the season, a day only has 24 hours. But summer days seem longer because the sun sets later. Use the cool evening time to squeeze in a side hustle. You can do ride sharing, dog walking, pet sitting or even food deliveries. Or you can use whatever other skill you have to make some money on the side.
Save on entertainment
Warm weather gives you endless ways to be frugal during summer by saving on entertainment. You don't need to go to fancy restaurants, night clubs or cinemas to have fun in summer. Here are some cheap or free entertainment ideas for this season: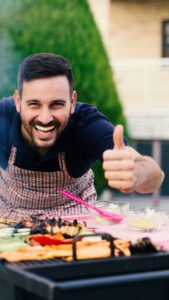 Picnics in the park or in a nearby forest
Beach days if you live near the coast
Pool days with friends in your back yard or at the communal pool in your apartment complex
Barbecue days with friends and family
Fishing days
Camping, biking, frisbee, scavenger hunts
Set up a garage sale
What better time of the year to have a garage sale, than summer? Create an inventory of stuff you no longer need (and that's still in decent condition) and have a garage sale on a weekend. Saturday and Sunday mornings are the best time for garage sales. When pricing your items, do an online research on Facebook groups or Craigslist to see what similar items are typically sold for. And if you have leftover items from your garage sale, post them for sale on Facebook Marketplace, local Facebook groups or Craigslist.
Ditch the vacation for a staycation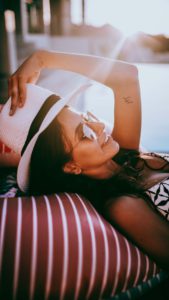 Some people take vacations for granted. It's like a vacation is a must, no matter their financial situation. Sure, if you can afford it, a vacation is a great way to get rid of the stress that has accumulated during the rest of the year. But if you're on a budget, don't starve yourself of other more necessary items just so you can spend thousands to fly on the other side of the world.
On the other hand, taking time to unwind, destress, and have a change of scenery is important for your physical and mental health in the long run. This is when a "staycation" comes into play. How does a staycation work? Many resorts and spas offer stays with big discounts for local residents. And if you're in Texas, you're lucky to live in an un-boring state, so there are a lot of places to see that you probably don't even know about yet. A staycation is great because you can save time and money on expensive transportation. You can find staycation opportunities around town if you search resort websites or websites like Expedia, Priceline or Orbitz.
Explore affordable summer hobbies
If you have kids, you may have noticed how hard it is to keep them entertained during summer, when they are off school. And truth be told, most of your extra summer expenses come from trying to keep your kids busy somehow. Planting them in front of a screen is not healthy, and there are only so many park outings you can do. So what is the solution? Discover what they are passionate about and find an affordable way for them to pursue it as a hobby. Do they like history? Have them build medieval castles from cardboard boxes. Do they like fashion? Have them learn how to sew with free Youtube tutorials and a cheap sewing machine. Do they like photography? Teach them that a smartphone is not only for playing games. The possibilities are endless.
To conclude
When it comes to finding ways to be frugal during summer, there really isn't a limit to what you can do. And you only need two things. One is an open mind, because we've been taught that anything that matters should cost money. Which is not true. The other one is good planning. Try to plan your activities at least one or two weeks in advance, since this will allow you to find out about gratuities and discounts.
What about you? Have you got your own ways to be frugal during summer? Tell us in the comments!