How To Get Cheap Car Insurance: The Complete Guide
Car Insurance

May 11, 2021
How to get cheap car insurance is one of the eternal questions of adult life. And even more so for us Texans, since we get from place to place mainly by driving. All insurance companies and agents promise you lower rates than the competition's, but it is ultimately in YOUR power to make sure you get the cheapest rate you can possibly get.
Rest assured, "how to get cheap car insurance" is one of the questions most of our clients ask us on a day-to-day basis too. In this guide we put together all the tips we could think of, so you can start saving on car insurance TODAY. So, read on!
Tip no. 1: Keep your driving record clean!
There is no way around it, your driving record affects your car insurance rates big time. You can qualify for all the discounts in the world from every car insurance company. But all insurers will penalize you in some way if you have traffic violations. Something as minor as a speeding ticket will remain on your record for up to 3 years. Some violations, like parking in the wrong spot, typically do not affect your insurance rates, but if you have too many of them, they will.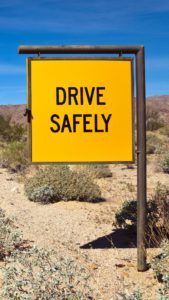 If you already have minor violations on your driving record, check with your court to see if you are eligible to have them waived through a defensive driving program.
Having major violations on your driving record may even cause your auto insurer to cancel your policy altogether. Major violations include DUI or impaired driving, racing, reckless driving, refusing a breath test for DUI, hit and run, fleeing from police or driving on a suspended license.
Tip no. 2: Consider getting a cheaper, smaller (but reliable) car
Sure, having the latest Audi or a huge SUV may boost your ego. But on top of being expensive themselves, your joy will be short lived when you find out how high your insurance premiums will be for these cars.
If you are wondering how to get cheap car insurance you should also stay away from these cars that are generally more expensive to insure.
Luxury cars
They typically require pricey repairs and it costs a lot to replace them if they're totaled, so they are also expensive to insure.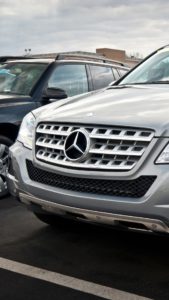 Sports cars
These are built for speed, which makes them risky, but also tend to be preferred by younger drivers who are more accident-prone. Insurance rates go up as a result.
Electric cars
These cars have high price tags and repair costs, and parts are very expensive, thus driving the cost of insurance up. On the other hand, some insurance companies do give discounts for hybrid and electric cars, but the discount may not compensate the overall high rate.
Cars that are more likely to be stolen
Generally older models of Honda, Toyota or Chevy, these will drive your comprehensive coverage price up.
Tip no. 3: Give up unneeded coverage
There are so many types of car insurance coverage out there. And, as insurance agents, we strongly believe that they exist for a reason. But this is not an article about us selling more insurance. It's an article about you saving the most money while still getting the essential protection. So, if your budget is tight, some types of coverage like roadside assistance and car rental coverage are just unnecessary bells and whistles. Go over your policy line by line with your agent, ask about each type of coverage you see on it, and ask yourself: "Is this really necessary for me right now?"
Tip no. 4: If your car is very old, stick to liability insurance only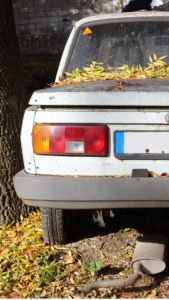 We generally advise clients to get collision and comprehensive coverage. But there is one exception: when your car is very old and its value is very low, your premiums for liability, collision and comprehensive coverage will amount to more than what you would get from the insurance company if you total the car.
This is why, if you have a very old car, it makes more sense financially to drop collision and comprehensive coverage. Use the money you would have spent on them to save for a new, better car.
Tip no. 5: Choose higher deductibles
The deductible is the amount of money you pay out of pocket for the damage before the insurance company starts paying anything. The higher your deductible is, the lower your insurance premiums will be.
You may be tempted to think that you are better off with no deductible or with a very low deductible. Because, of course, you would prefer to pay nothing out of pocket. But if you drive safely and defensively, the probability of having to file the claim at all is very low. So, choosing a high deductible will save you money on premiums.
Keep in mind, Texas law says you can't opt for zero deductible for your collision, comprehensive and uninsured/underinsured motorist coverage. Whereas for your liability coverage, most insurers won't require a deductible.
Tip no. 6: Improve your credit score
With the exceptions of just a few states (California, Hawaii, Michigan and Massachusetts), almost anywhere you are in the country, your insurance rates will depend on your credit score to some extent. Improving your credit score may seem hard but it's not. There are simple ways to do it, it just requires a bit of time, and a lot of discipline. Here are a few tips:
Pay your bills on time
Your payment history has the highest influence on your credit score. Late payments on utility bills, loan installments and credit card bills will pull your credit score down quite a lot.
Utilize less than 30% of your available credit
There are two ways to do it and you should use a combination of both to keep your credit utilization as low as possible.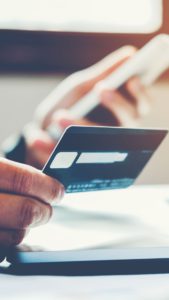 The first way is to always pay your credit card balance in full at the end of the month. Sometimes this could be difficult to do, especially if you use your credit card as an "emergency fund" for expenses you can't really afford. Start paying off the balance as soon as possible. Don't just pay the minimum payment, since the minimum payment is only interest and fees.
The second way to keep your credit utilization rate low is to ask for an increase of your credit limit. If the available limit increases, and you don't increase the spending, the credit utilization rate will get lower.
Limit "hard inquiries"
Every time you apply for a new loan or credit card, the lender will do a "hard inquiry" on your credit score. That means they check your credit to see if you qualify for the new loan or credit line. Having too many hard inquiries in a short period of time will damage your credit score because lenders will think you are in desperate need of money and you would be a high-risk individual. Not all credit checks will be "hard inquiries". There are "soft inquiries" too. These are the enquiries done by banks you already work with, by your employer, or by yourself. Soft inquiries will not affect your credit score.
Don't close old credit cards
Once you paid off a credit card, do not close the account. Closing a credit account will you still have other debt will decrease your available credit limit. And remember, you need your available credit limit to be as high as possible while the utilized credit is as low as possible.
Tip no. 7: Install anti-theft devices on your car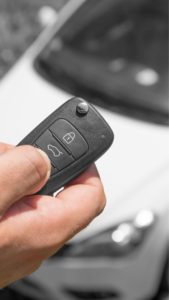 A car that is less likely to be stolen will be cheaper to insure, because it poses lower risk to the insurer. Many insurance companies offer discounts if you install anti-theft devices like an alarm or a LoJack. Keep in mind, this only works for lowering your comprehensive insurance premium. This is because only comprehensive car insurance covers for theft. Before you purchase the device, you may also want to check if the cost of the device will be justified by the discounts you would get from your insurer.
Tip no. 8: Pay your entire annual or six-month premium in advance
Most car insurance companies will give you a discount of up to a 20% if you pay your policy premium in full upfront. Since your policy duration is usually 6 or 12 months, budget for this amount in advance. Be prepared to pay a lump sum once or twice a year: it may bring you considerable savings.
Moreover, choosing monthly payments may put you more at risk of incurring late fees if you forget to pay your bill on time.
Tip no. 9: Bundle your policies with the same insurer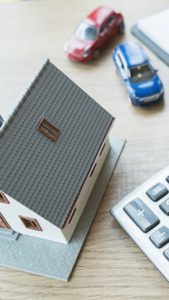 Another common type of discount you can get from insurance companies is the bundling discount. Typically, if you get your car and home covered by the same insurer, you will get lower rates both for your car insurance and homeowners' insurance. In addition, if you insure multiple cars and multiple drivers with the same company, you will get discounts as well. Keep in mind, the drivers must be related by blood or marriage and have the same residence.
Tip no. 10: Agree to receive your insurance documents in electronic form
If you agree to stick to receiving your policies and insurance cards online instead of as printed documents, you may get discounts from some insurers.
Tip no. 11: Consider regional or local insurance companies
When it comes to car insurance companies, the choice is truly vast. There are the big national companies and there are regional or local ones. When you shop for car insurance, make sure to consider all options. Regional or local insurance companies may give you better rates. However, make sure you check reviews before you decide to buy from a smaller, less known insurance company. You may be attracted by the small price. However, the last thing you want is having to file a claim and not getting it resolved in time or at all.
Tip no. 12: Shop around using an independent insurance agency
At the end of the day, shopping around is key when you are looking for the most affordable car insurance policy. But it is also true that the choice is overwhelming. Online comparison tools are useful but they often don't take into account every specific situation. So, if you only use an online comparison tool, you might miss out on discount opportunities.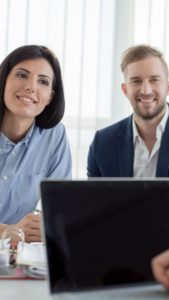 This is why working with an independent insurance agency (like us) is your best bet. An independent agency can sell coverage from a multitude of insurance companies. Moreover, they will not be biased to sell from a certain company over another. As a result, you will be sure that they will find the best coverage at the best price for your situation.
The best moment to start shopping around for better rates is close to your policy renewal date. It makes sense to do this every year or every two years. This way you make sure you don't miss an opportunity to get a more affordable policy.
In conclusion
If you're wondering how to get cheap car insurance, there are a lot of ways to achieve this goal. Keep in mind, the cheapest insurance isn't always the best insurance for your situation. This is why it's important to consult with an experienced agent when shopping for car insurance. At Argo, we make this process easy by offering you free quotes in minutes. Can't make it to our office? we can do everything over the phone or by email, from quote to signing and paying for your policy. We are located in Houston and we are licensed to sell in the entire state of Texas. Last but not least, with us you can get affordable car insurance with no down payment and no agency fees.